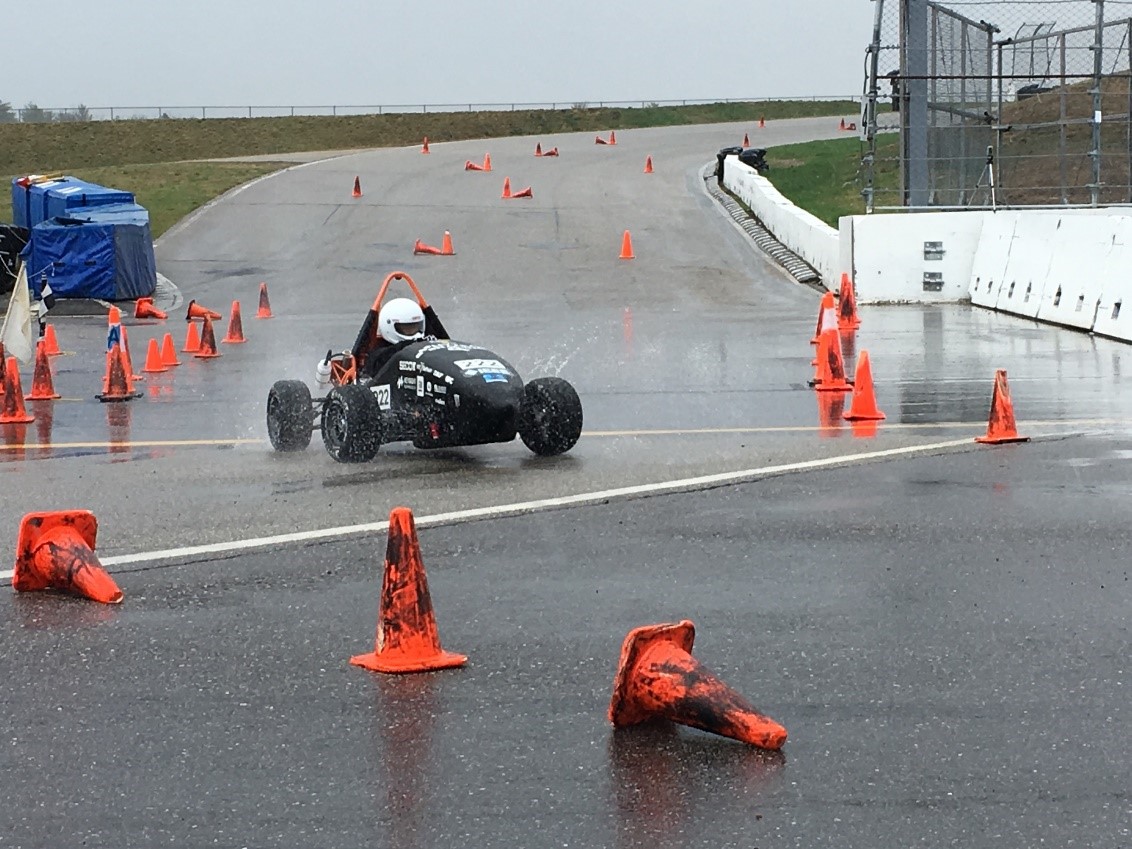 Testing the student-built racecar
Prior to every competition, the student-built vehicle must be test-driven before being shipped to the race track. Once the vehicle arrives at the race, it is test-driven once again. At one of the many student races Bender has been involved in, heavy rain hammered the test track as the students were performing one final test. At every stop, the IMI displayed lower and lower insulation results, causing immense concern. It was apparent that the rain water was getting into the circuitry, creating a hazard that needed to be addressed quickly. Scrambling to solve this issue, the students found connectors that had lost their integrity and a battery compartment that had a broken seal. Fixing those issues would be mandatory before the car was allowed back on track. Thanks to the Bender IMI, these insulation breakdowns were quickly identified and quantitatively measured.
It is challenges like this that act as tremendous learning experiences and stay in students' minds for years to come. One student that was heavily involved said that this helped him define his career path. After graduating college, he began an engineering career in the EV industry and recently took on the task of building the next generation of electric vehicles at his company. While designing, he noted one of the most critical parts he would need was the IMI and knew he had to call Bender immediately.
For more information about this application or to learn more about Bender technology related to your specific application, contact our team of experts.
This article and any opinions it may contain are for informational and educational purposes only. Bender has made every reasonable effort to ensure the accuracy and reliability of the information provided on this website. However, the information is presented "as is" without warranty of any kind. Bender does not accept any responsibility or liability for the accuracy, content, completeness, legality, or reliability of the information contained and/or opinions presented in articles or posts on this website. No warranties, promises, and/or representations, expressed or implied, are given as to the nature, standard, accuracy or otherwise of the information provided in this website, nor to the applicability, suitability, or otherwise of the information to your particular circumstances.