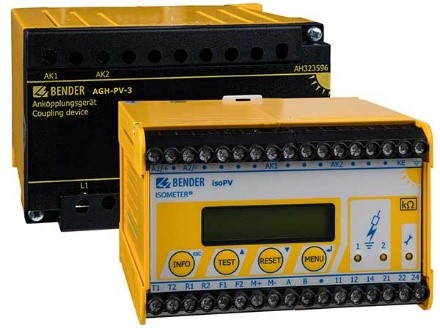 Operators and managers of large photovoltaic plants face two daily challenges: keeping the installation at the highest PR possible, and achieving the least possible impact on the grid in the event of an alarm due to an insulation fault. To succeed, am effective tool is the ISOSCAN® EDS3096PV portable fault locator. This device allows the user to detect both the main output string circuit of the affected inverter, the secondary string downstream of the combiner box, and the particular component that generated the fault condition within that circuit. With this device, fault location can be done fairly quickly (typically a few hours) and does not involve disconnecting the system for fault location, thus not affecting power generation.
For more information about this application or to learn more about Bender technology related to your specific application, contact our team of experts.
This article and any opinions it may contain are for informational and educational purposes only. Bender has made every reasonable effort to ensure the accuracy and reliability of the information provided on this website. However, the information is presented "as is" without warranty of any kind. Bender does not accept any responsibility or liability for the accuracy, content, completeness, legality, or reliability of the information contained and/or opinions presented in articles or posts on this website. No warranties, promises, and/or representations, expressed or implied, are given as to the nature, standard, accuracy or otherwise of the information provided in this website, nor to the applicability, suitability, or otherwise of the information to your particular circumstances.