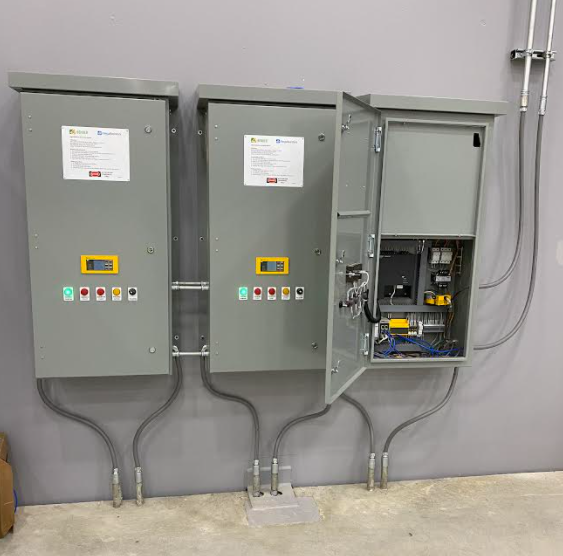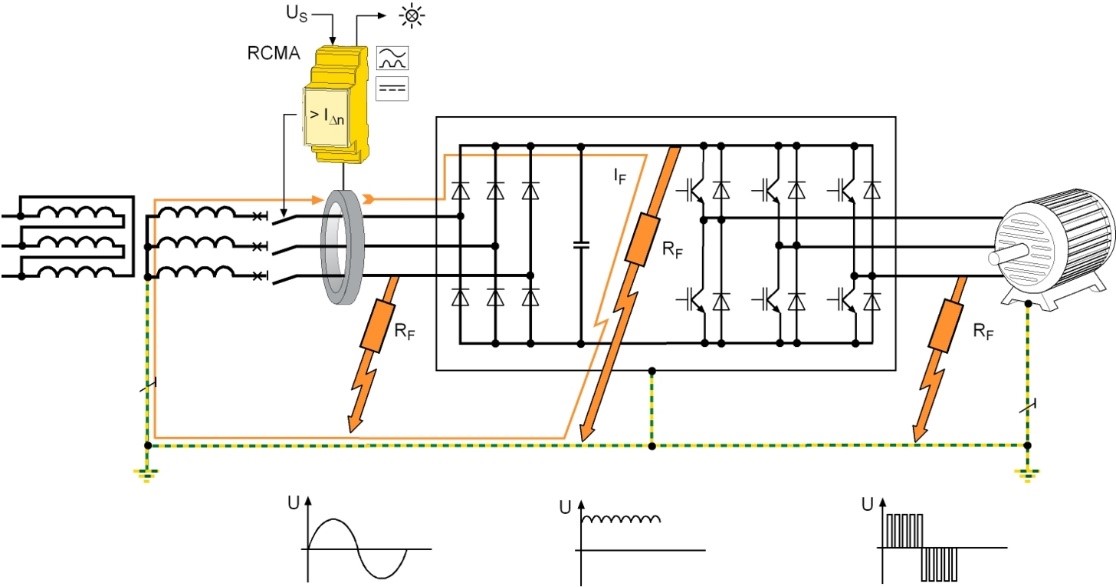 Examining the fault characteristics in Figure 2 (below) can show fault waveforms that will appear with different fault locations. The CTUB-100 series of current sensors allows fault detection regardless of the fault's fundamental frequency. For enhanced preventative maintenance, ground leakage current trends are also possible for accurate measurement from DC up to 400 Hz. The wide frequency response range provides unparalleled protection to nonlinear loads.
The Problem with Ground Faults
Ground faults account for approximately 90% of electrical faults in a system. It is understandable as insulation break down for any reason would typically lead to a conductor contacting metal and making a single-phase-to-ground fault (ground fault). Although it is easy to think, "Ground faults likely won't occur at my facility," it is still essential to plan for them accordingly. Samuel Beans, a facilities engineer at Komatsu, stated, "The HRG system prevented any major problems from occurring when the ground cable insulation melted and contacted a phase." Komatsu has successfully identified and located six ground faults within this year on their installation. Without the implemented Bender protection, these events could have led to equipment damage, fires, and/or injured personnel.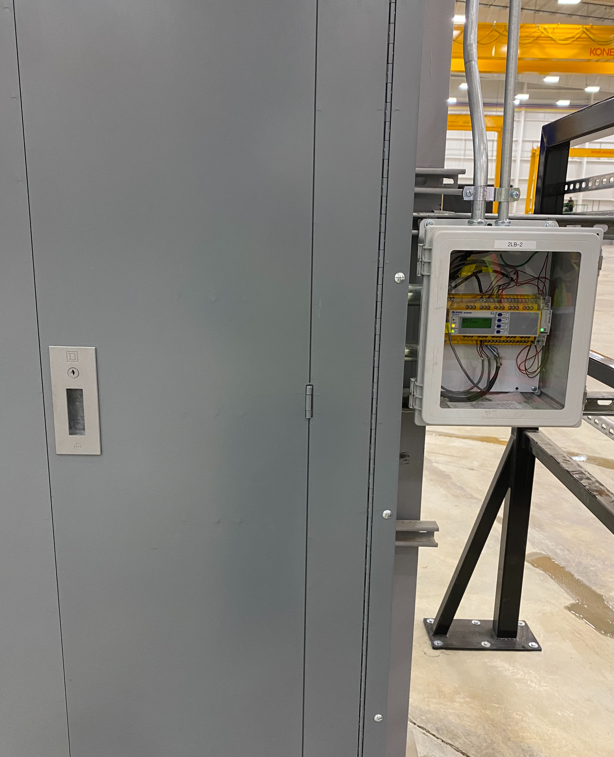 They say things are bigger in Texas. That is reinforced when you look at the size of the equipment being built at Komatsu's campus-style facility in Longview, TX. Simply walking from one building to another can be a time-consuming adventure. The Bender HRG Series 2 solution provided a remote diagnostic tool to help automatically locate faults even when not on site. While leaving a power system running with a single ground fault is an advantage of HRG systems – not clearing the faults in a short period leaves a system prone to phase-to-phase faults. Bender solutions help save time and money and better protect critical manufacturing.
For more information about this application or to learn more about Bender technology related to your specific application, contact our team of experts.
This article and any opinions it may contain are for informational and educational purposes only. Bender has made every reasonable effort to ensure the accuracy and reliability of the information provided on this website. However, the information is presented "as is" without warranty of any kind. Bender does not accept any responsibility or liability for the accuracy, content, completeness, legality, or reliability of the information contained and/or opinions presented in articles or posts on this website. No warranties, promises, and/or representations, expressed or implied, are given as to the nature, standard, accuracy or otherwise of the information provided in this website, nor to the applicability, suitability, or otherwise of the information to your particular circumstances.