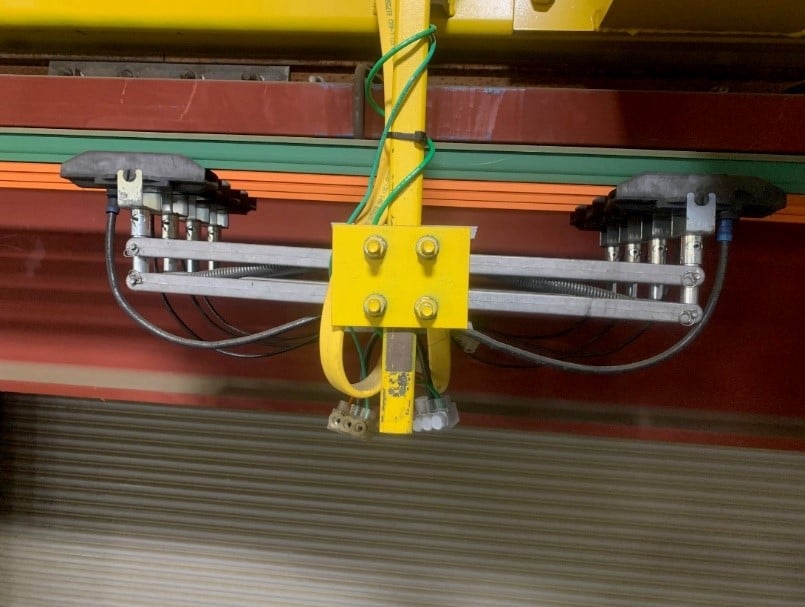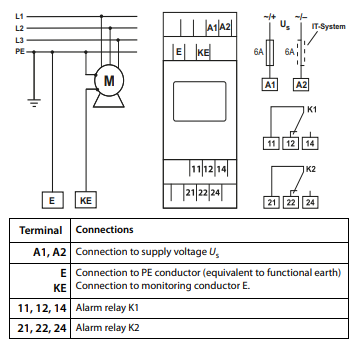 "We were very happy with Bender's technical support and the assistance provided to come up with a solution for the ground rail shoe contamination issue. The Bender solution proved successful after identifying a dead spot on the conductive ground rail shortly after installation."
- Jon Smith and Stuart Reynolds, Engineered Systems
Additional factory testing confirmed proper operation of two GM420's on two separate bridges. After the initial trial period, Engineered Systems Inc. installed limit switches to ensure the contact shoes stayed in their holders, adding additional safety. In many industrial facilities, debris can build up on the rails and cause connection issues with the grounding shoe. Since this creates a hazard to safety, Engineered Systems crane service company wanted to find a solution. Adding a Bender ground monitoring relay, like the GM420, has created a safer system.
For more information about this application or to learn more about Bender technology related to your specific application, contact our team of experts.
This article and any opinions it may contain are for informational and educational purposes only. Bender has made every reasonable effort to ensure the accuracy and reliability of the information provided on this website. However, the information is presented "as is" without warranty of any kind. Bender does not accept any responsibility or liability for the accuracy, content, completeness, legality, or reliability of the information contained and/or opinions presented in articles or posts on this website. No warranties, promises, and/or representations, expressed or implied, are given as to the nature, standard, accuracy or otherwise of the information provided in this website, nor to the applicability, suitability, or otherwise of the information to your particular circumstances.