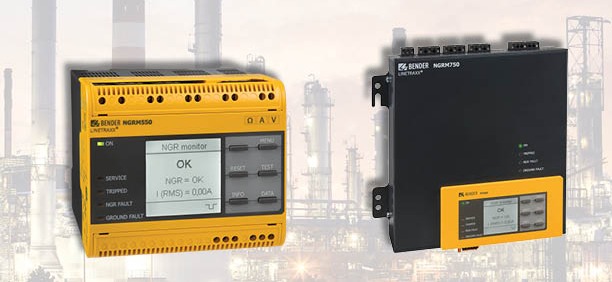 Resistance and NGR monitor integrated system
Bender has developed integrated solutions that include the resistor and monitor and can be customized to meet the customer's needs and their unique application. Many customers find it useful to add more sensitive ground-fault protection downstream from the NGRM to allow selective coordination, whereby only the faulted circuit is de-energized. The RCMS device in the image below is one relay that can provide protection for up to 12 circuits or loads.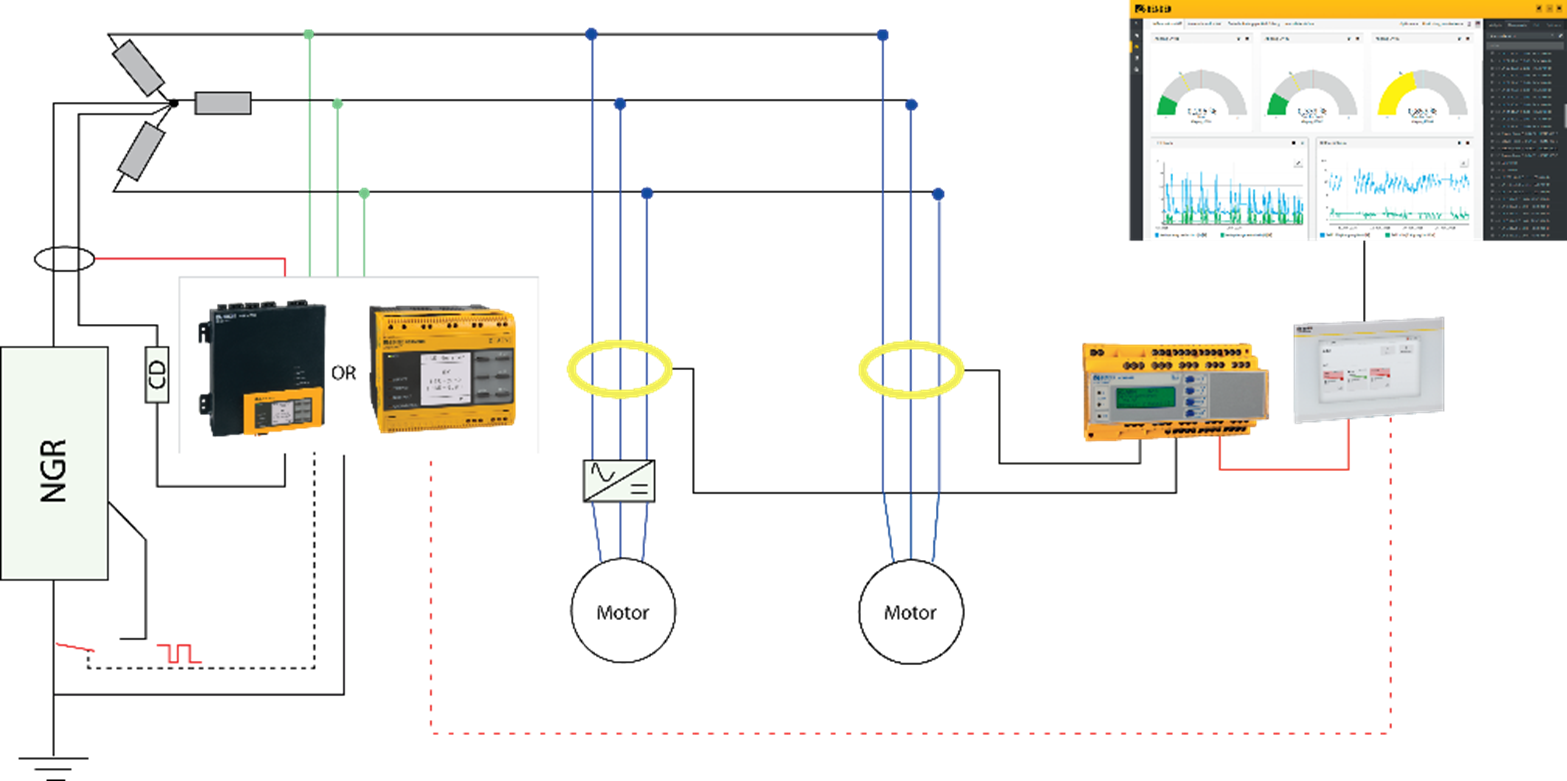 For more information about this application or to learn more about Bender technology related to your specific application, contact our team of experts.
This article and any opinions it may contain are for informational and educational purposes only. Bender has made every reasonable effort to ensure the accuracy and reliability of the information provided on this website. However, the information is presented "as is" without warranty of any kind. Bender does not accept any responsibility or liability for the accuracy, content, completeness, legality, or reliability of the information contained and/or opinions presented in articles or posts on this website. No warranties, promises, and/or representations, expressed or implied, are given as to the nature, standard, accuracy or otherwise of the information provided in this website, nor to the applicability, suitability, or otherwise of the information to your particular circumstances.