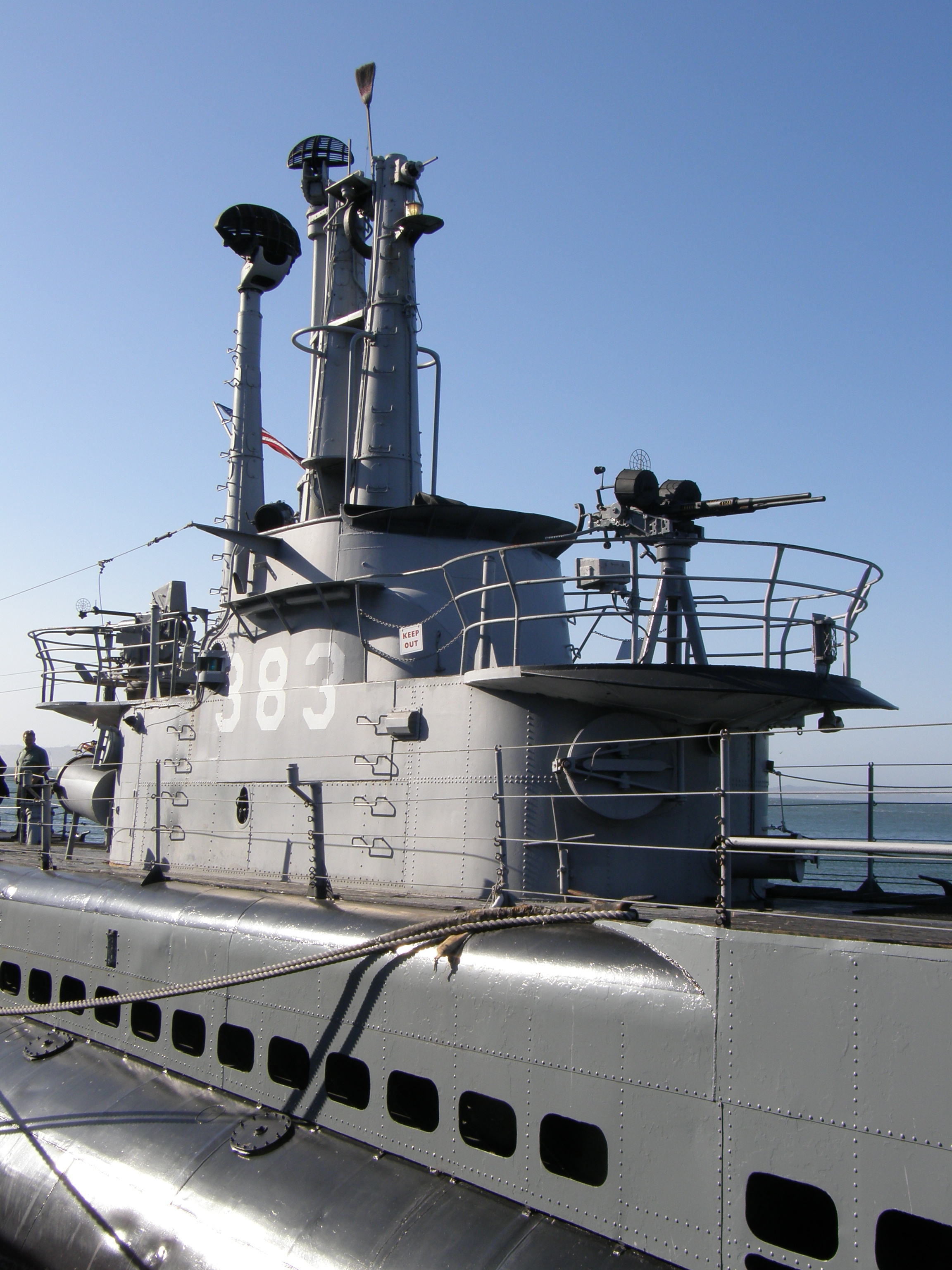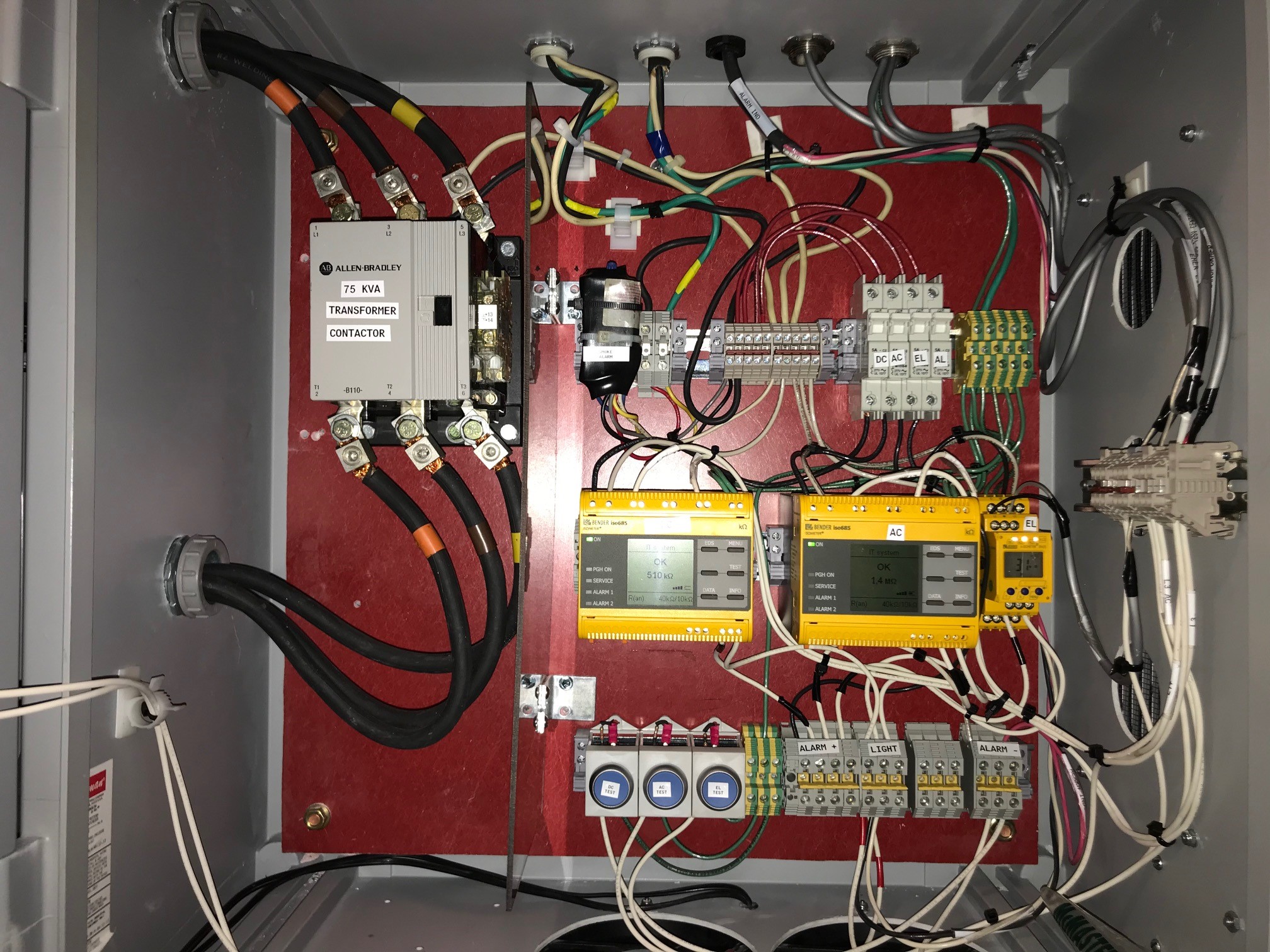 The three IMD's are configured to trip warning indicator lights when any one of the monitors falls below 40 kΩ. The team added an indicator light, visible to the Pampanito staff while doing their normal safety checks on the boat. There are also indicators in the battery tank and can be checked over the local internet network.
Inspired by the networking capability of the IMD, WI-FI internet access has also been added to most of the boat. This allows the crew to remotely check the Bender IMD's while finding ground-faults without entering hazardous areas, such as the battery tank.
Mr. Pekelney states that, "The (Bender devices) are working well and with them we are learning more about locating and fixing problems on the boat."
Undergrounded systems are infamously known for being difficult for locating and mitigating ground-faults due to insulation failure. Bender is electrified to extend its unique technology to help keep this historic museum stay in a safer operation and with the ability to inform crew when an issue rises and needs attention. Thanks to the installation of this technology, Mr. Pekelney and the entire USS Pampanito team can plan for outages and make any necessary repairs without interrupting the normal flow of visitors.
During World War II, the USS Pampanito completed six patrols, during which she sank six Imperial Japanese ships and damaged four others. Annually, the USS Pampanito hosts over 100,000 visitors and an additional 1,500 kids participate in Pampanito's educational days and overnight programs. The USS Pampanito undergoes on-going maintenance as ships are the only museum artifacts that are regularly stored in a corrosive environment (salt water).
The Bender Group is proud to be a partner in this project and we wish the entire team at the USS Pampanito success with future projects and we thank them for keeping a piece of our nation's history alive and accessible for all those that are interested in military history.

Additional information about the US Pampanito:
https://maritime.org/uss-pampanito/
https://maritime.org/tour/index.php

References:
USS PAMPANITO - ELECTRICAL SAFETY UPGRADE - 2018-2019. (2020). Retrieved 6 February 2020, from https://maritime.org/pres/electrical/index.htm
For more information about this application or to learn more about Bender technology related to your specific application, contact our team of experts.
This article and any opinions it may contain are for informational and educational purposes only. Bender has made every reasonable effort to ensure the accuracy and reliability of the information provided on this website. However, the information is presented "as is" without warranty of any kind. Bender does not accept any responsibility or liability for the accuracy, content, completeness, legality, or reliability of the information contained and/or opinions presented in articles or posts on this website. No warranties, promises, and/or representations, expressed or implied, are given as to the nature, standard, accuracy or otherwise of the information provided in this website, nor to the applicability, suitability, or otherwise of the information to your particular circumstances.