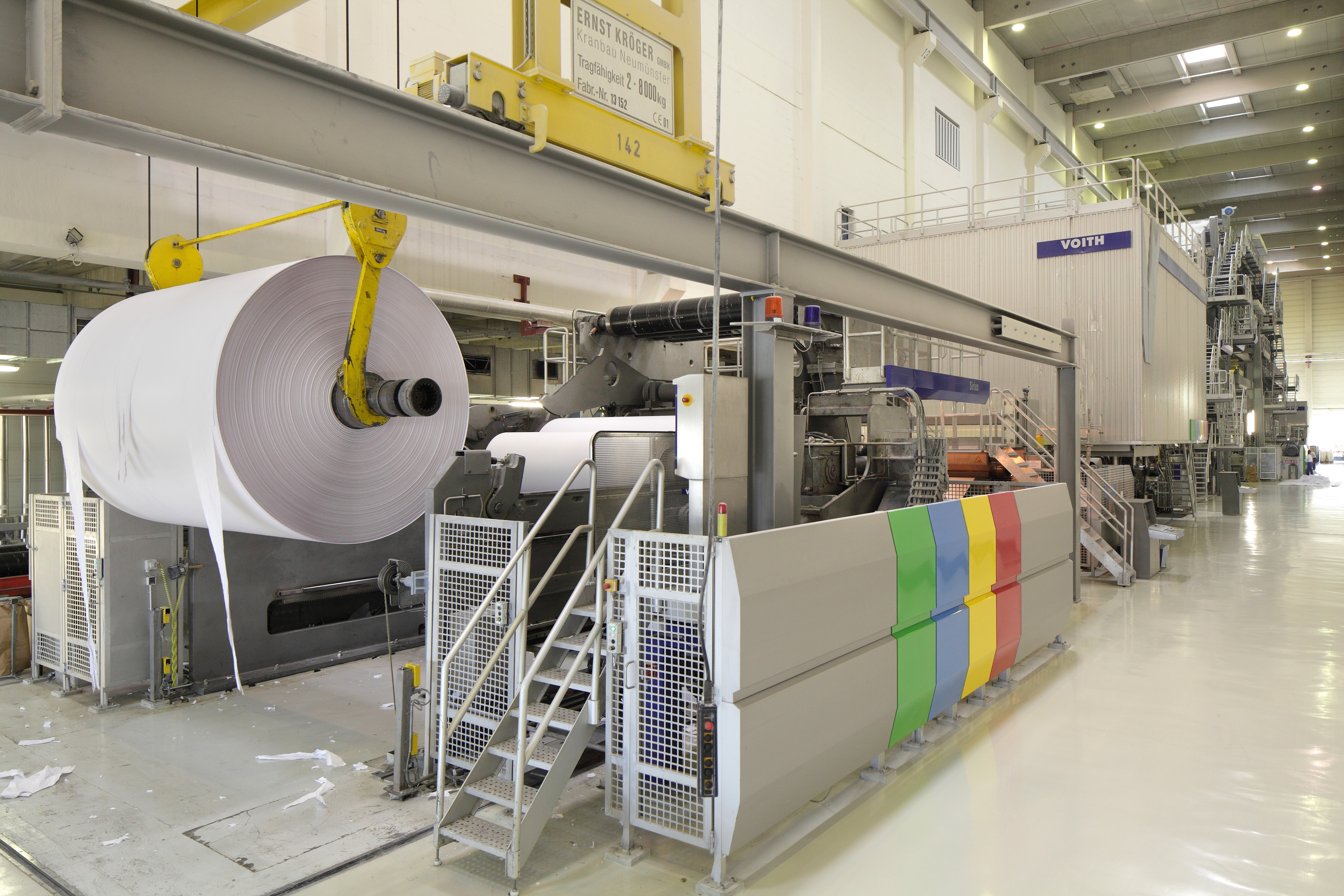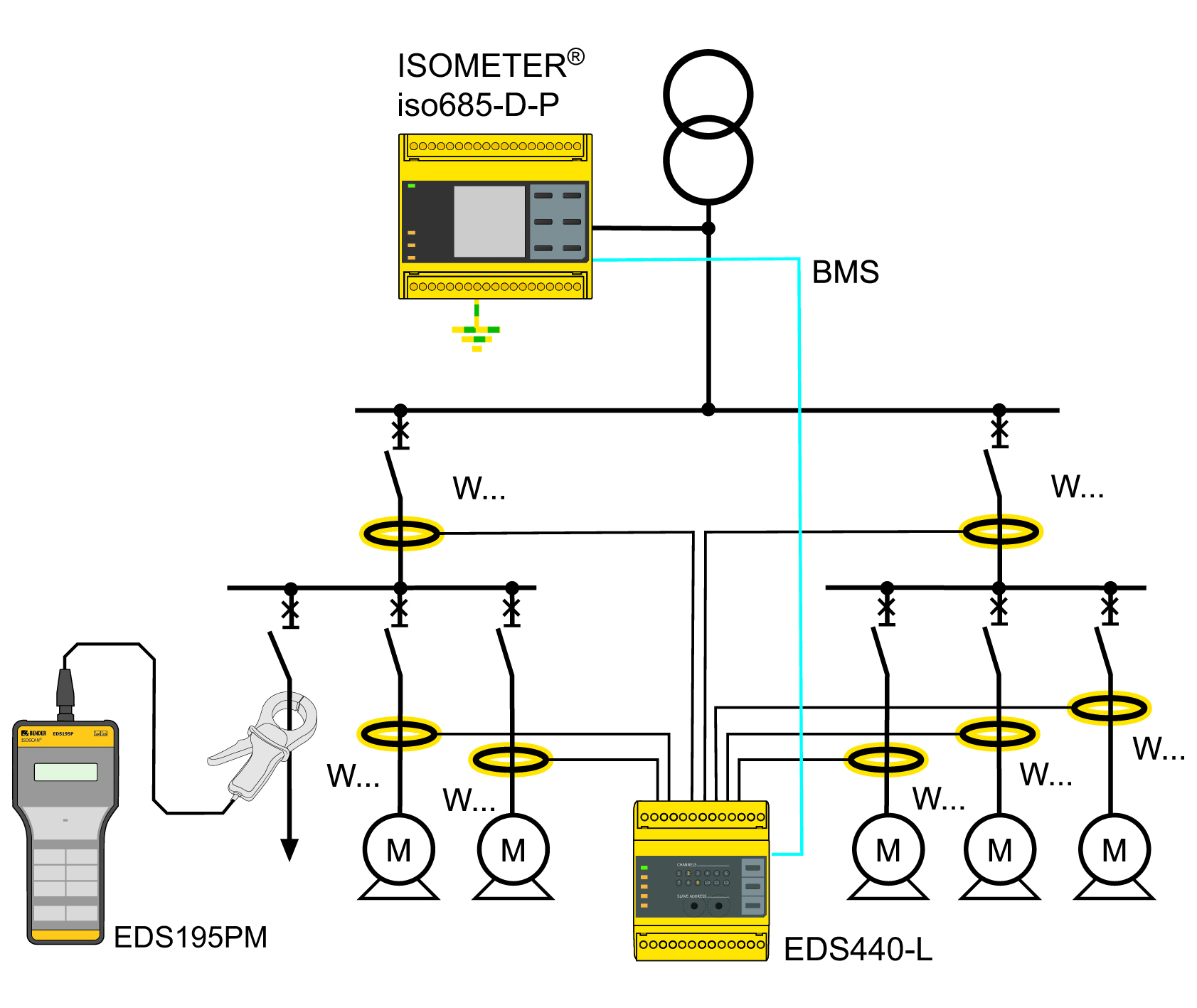 These potentially destructive problems were solved with a single Bender device: the latest iso685-D-P insulation measuring device combined with the portable EDS3090. The iso685-D-P identifies and reports insulation faults before they become critical so that they can be remedied in time to prevent halts in production. The EDS3090 is then paired with the iso685-D-P to quickly and automatically pinpoint the exact location of the fault. Service personnel is then notified of faults in advance by a pre-alarm feature. This prevents critical production interruptions, which are especially disastrous for the paper industry because of its time to get the paper machines back up and running.
Thanks to the addition of the iso685-D-P insulation monitoring device with an integrated locating current injector and the EDS insulation fault location system, insulation faults can now be identified earlier and with a higher degree of safety. This significantly lowers maintenance costs and dramatically improves equipment availability.
For more information about this application or to learn more about Bender technology related to your specific application, contact our team of experts.
This article and any opinions it may contain are for informational and educational purposes only. Bender has made every reasonable effort to ensure the accuracy and reliability of the information provided on this website. However, the information is presented "as is" without warranty of any kind. Bender does not accept any responsibility or liability for the accuracy, content, completeness, legality, or reliability of the information contained and/or opinions presented in articles or posts on this website. No warranties, promises, and/or representations, expressed or implied, are given as to the nature, standard, accuracy or otherwise of the information provided in this website, nor to the applicability, suitability, or otherwise of the information to your particular circumstances.