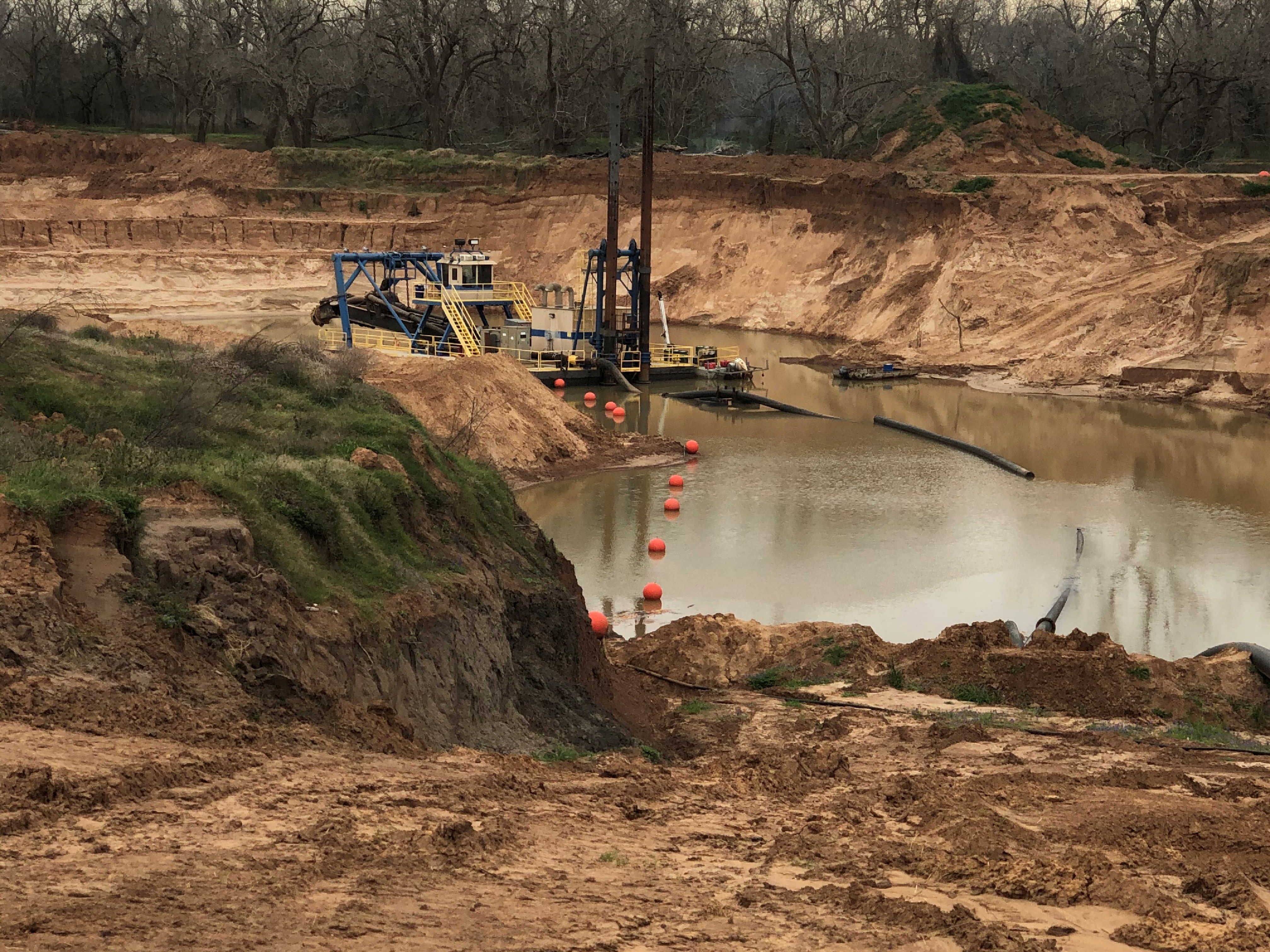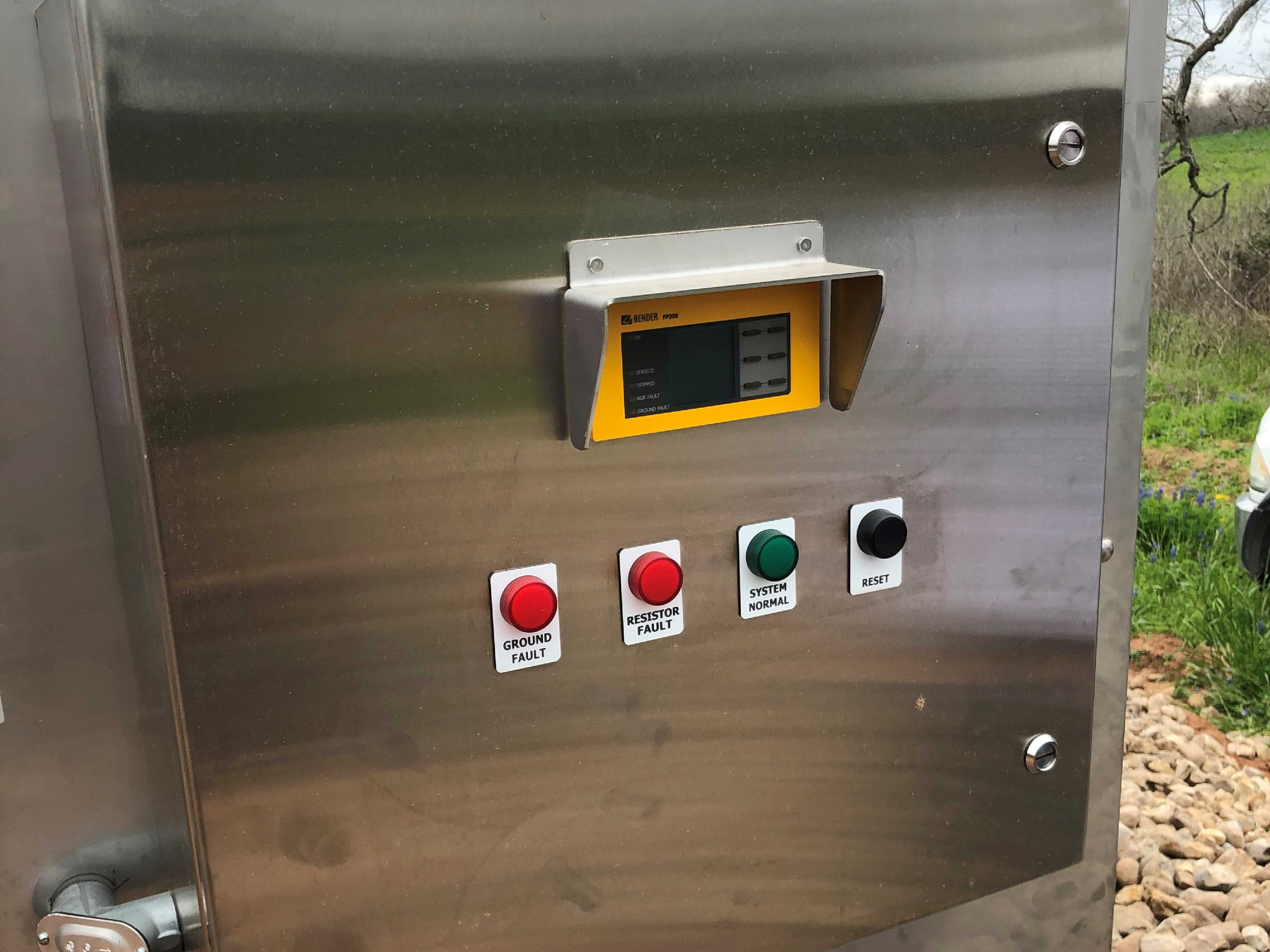 The enclosure below was installed at a Vulcan sand and gravel plant in Texas and is an all-in-one solution that helps protect the critical grounding resistor.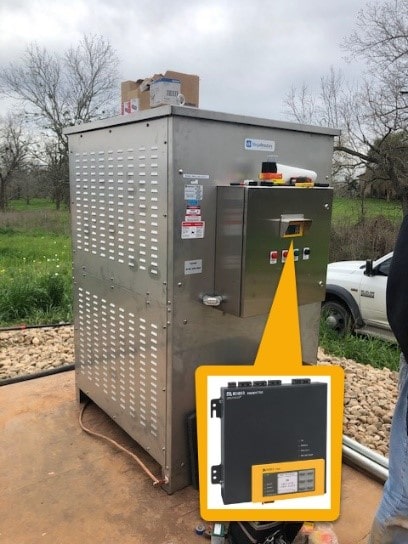 The importance of the grounding resistor
Without the resistor, the system's ground-fault protection capability would fail to function and system operation would be unsafe. The smaller enclosure on the side of the NGR houses the control equipment, including one of Bender's NGRM series of advanced NGR monitoring relays. After initial design reviews, Vulcan Materials has specified Bender Grounding solutions for their mining needs.

Integrated product solutions that communicate site conditions (locally and remotely) can provide timely information for remote staff and provide enhanced safety at remote sites.

"The Bender MV HRG/NGR recently installed at our Dredge Site near Simonton, Texas has already revealed its value in identification of leakage currents within the power delivery system to the Dredge. Easily accessed stored data is available to our electricians, in turn significantly enhancing effective troubleshooting and mitigating losses due to plant down-time."
- Andy Anderson, PE Principal Electrical Engineer

A final Bender advantage is enhanced protection of non-linear loads such as adjustable frequency drives (AFDs, VFDs, ASDs) used on equipment such as submersible pumps and conveyors. The Mine Safety and Health Administration (MSHA) has been aware of the inadequacies of using 60 Hz relays on such drive applications and has been promoting the application of such full frequency capable protection relays for many years.
For more information about this application or to learn more about Bender technology related to your specific application, contact our team of experts.
This article and any opinions it may contain are for informational and educational purposes only. Bender has made every reasonable effort to ensure the accuracy and reliability of the information provided on this website. However, the information is presented "as is" without warranty of any kind. Bender does not accept any responsibility or liability for the accuracy, content, completeness, legality, or reliability of the information contained and/or opinions presented in articles or posts on this website. No warranties, promises, and/or representations, expressed or implied, are given as to the nature, standard, accuracy or otherwise of the information provided in this website, nor to the applicability, suitability, or otherwise of the information to your particular circumstances.