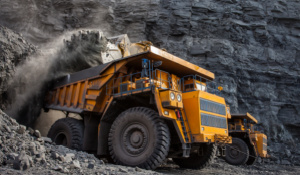 Ground Continuity Tests
The purpose of a ground continuity test is to verify that all conductive parts of a product that are exposed to user contact are bonded/connected to the power line ground as intended.

For ground continuity monitoring, Bender designed the LINETRAXX GM420 to monitor the resistance of ground conductor connections in AC and de-energized systems. If existing, the ohmic resistance of the conductor loop and the AC extraneous voltage will be indicated on the display. The present measured value is continuously shown on the LC display. The alarm will be activated and stored if the calculated resistance value increases above the set response value. Adjustable time delays allow installation-specific requirements to be considered.
Bender in Mines
For mining applications, Bender's RC48C ground-fault ground-continuity monitor (GFGC) monitors the residual current in high-resistance grounded installations. A neutral grounding resistor limits these installations' maximum ground fault current to 5 A, 15 A, or 25 A. It is particularly suitable for trailing cable protection. Trailing cables are very susceptible to environmental damage and need special attention. The RC48C ground-fault ground-continuity monitor combines two functions in one device:
Monitoring of the residual current

Monitoring the grounding conductor for low resistance, high resistance, and shorted.
For more information about this application or to learn more about Bender technology related to your specific application, contact our team of experts.
This article and any opinions it may contain are for informational and educational purposes only. Bender has made every reasonable effort to ensure the accuracy and reliability of the information provided on this website. However, the information is presented "as is" without warranty of any kind. Bender does not accept any responsibility or liability for the accuracy, content, completeness, legality, or reliability of the information contained and/or opinions presented in articles or posts on this website. No warranties, promises, and/or representations, expressed or implied, are given as to the nature, standard, accuracy or otherwise of the information provided in this website, nor to the applicability, suitability, or otherwise of the information to your particular circumstances.