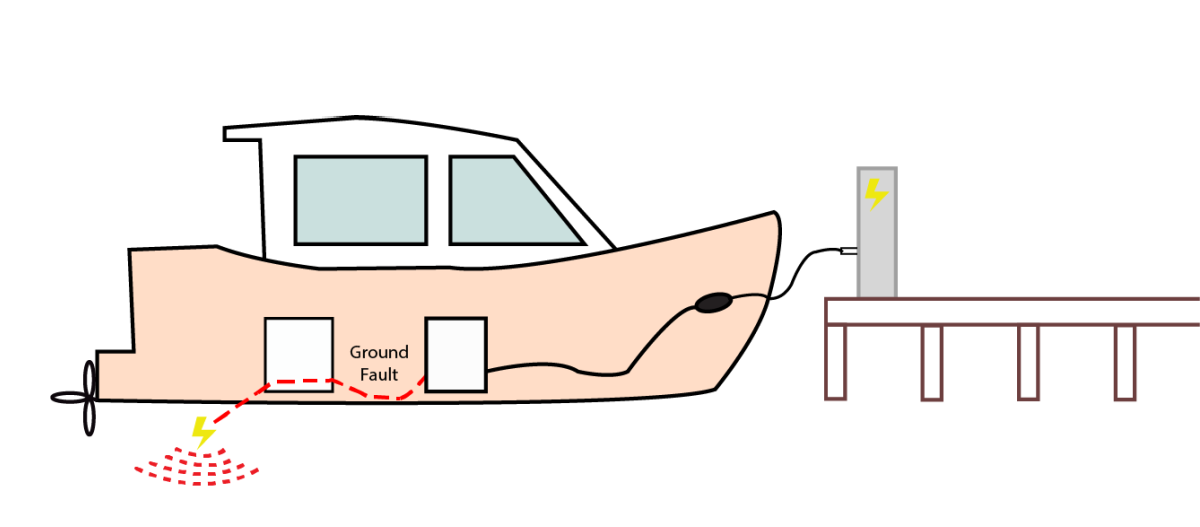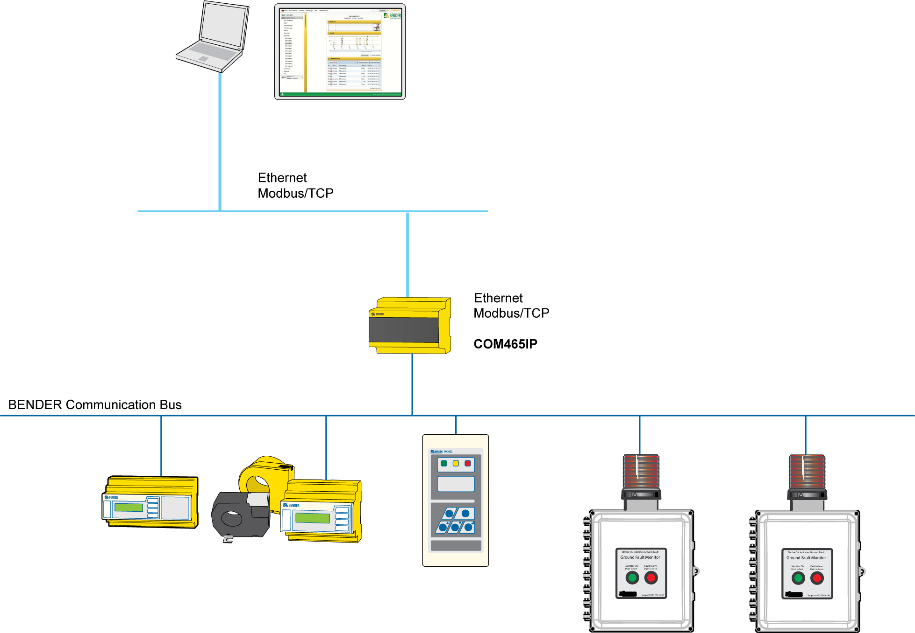 The Bender MarinaGuard
Advanced ground fault protection is available for docks and marinas with the Bender MarinaGuard. When a ground fault is detected, an alarm will sound and a red strobe light will flash, alerting individuals to the threat. The NEC (National Electrical Code) requires 30 to 100-mA ground-fault protection for specific marina electrical installations, and the MarinaGuard meets these requirements when connected to trip circuit breakers. The Canadian Electrical Code has similar rules. When combined with Bender's other state-of-the-art products, multiple MarinaGuards can be monitored remotely through a computer, so you will be easily alerted if an alarm has triggered, without needing to monitor the system manually.

Keep your marinas and docks safe
Are you safe when you go to your marina or dock? Are your children safe? For more information about this application or to learn more about Bender technology related to your specific application, contact our team of experts.
This article and any opinions it may contain are for informational and educational purposes only. Bender has made every reasonable effort to ensure the accuracy and reliability of the information provided on this website. However, the information is presented "as is" without warranty of any kind. Bender does not accept any responsibility or liability for the accuracy, content, completeness, legality, or reliability of the information contained and/or opinions presented in articles or posts on this website. No warranties, promises, and/or representations, expressed or implied, are given as to the nature, standard, accuracy or otherwise of the information provided in this website, nor to the applicability, suitability, or otherwise of the information to your particular circumstances.