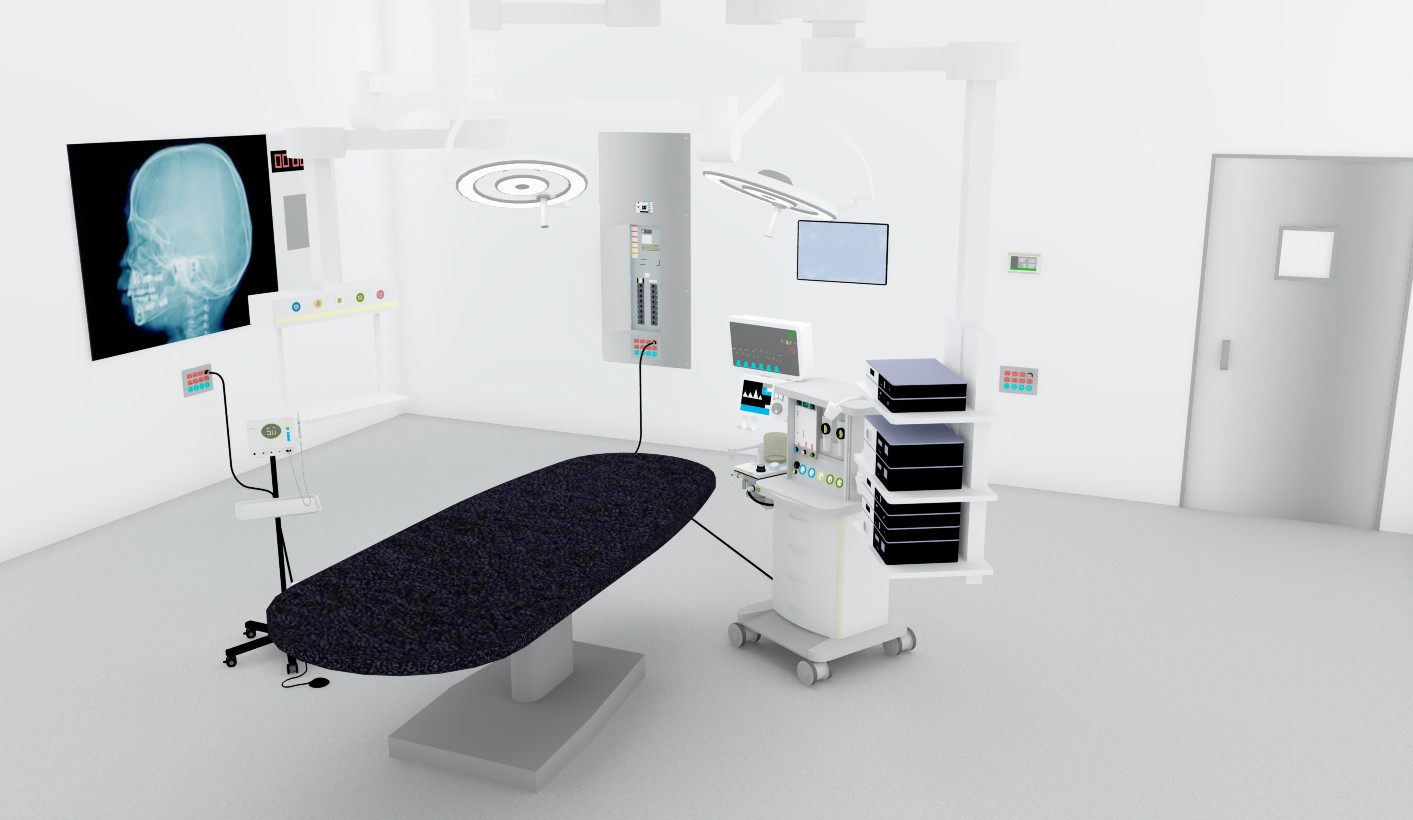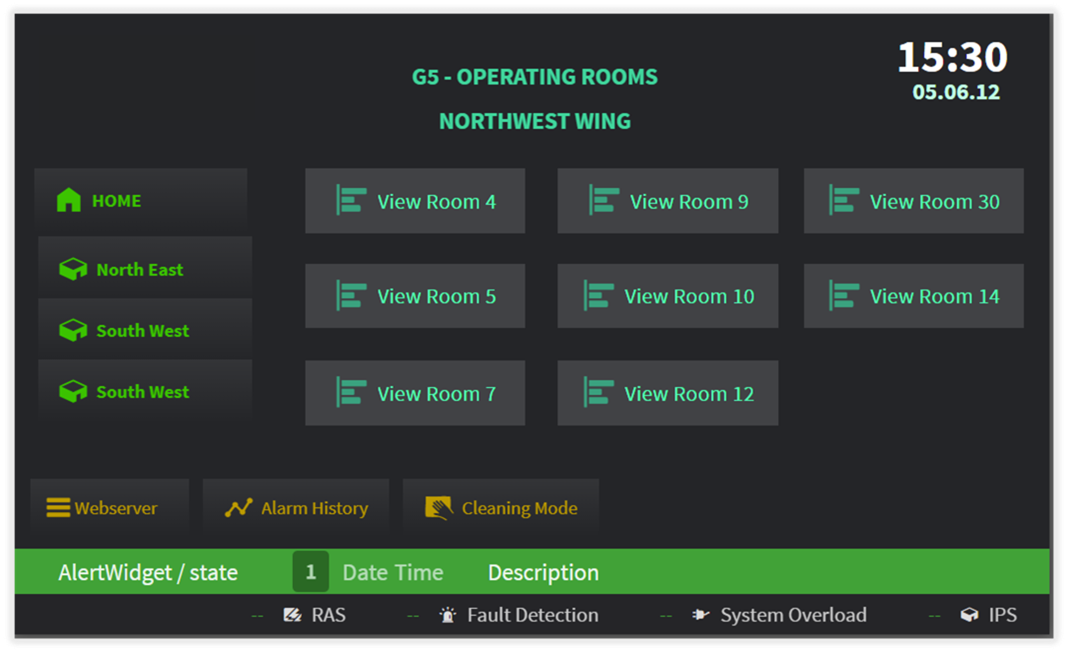 In the event of an alarm, both the device causing the alarm and the CP907 will provide visual and audible feedback. The CP907 has custom alarm capability in that you can customize alarm messages, colors, alarm tones, and which devices you'd like to be notified about. In this application, excessive hazard current alarms are shown in red, device errors in yellow, and communications failures in blue. Each alarm has a different audible tone and shows the device in question, and a custom message alerting staff to contact facilities maintenance.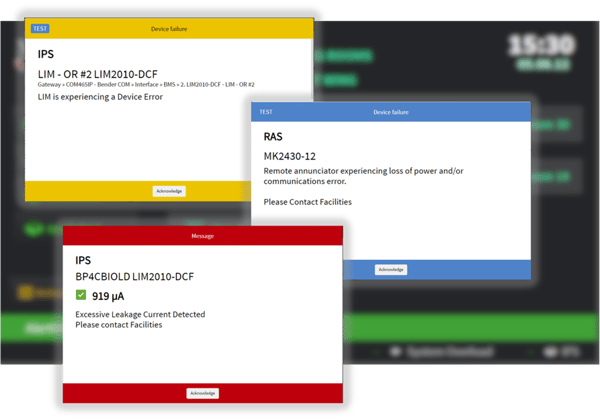 Image 6: Examples of system in alarm
Conclusion
Bender's CP907 Touch Control Panel provides a modern, cost-effective solution for monitoring many devices utilizing both RS-485 and ethernet communications. It can be easily installed in new or existing applications at a nurses' station or within the operating room itself. It provides real-time monitoring and configuration of all compatible Bender devices along with further expandability with Modbus RTU protocol. With this, the CP907 can be used to monitor and control things like HVAC systems, surgical lights, and much more.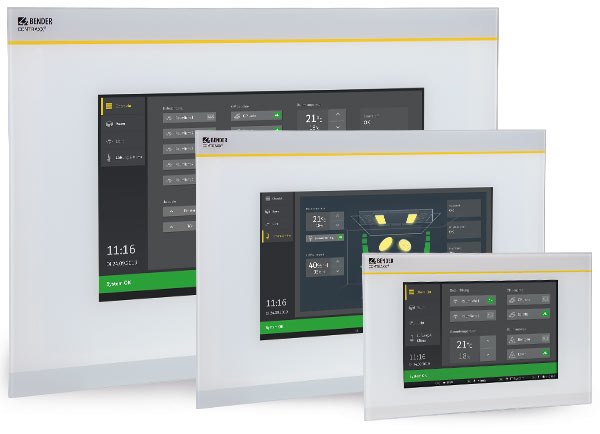 The device is completely customizable to client specifications regarding the user interface. Custom colors, logos, and buttons can be provided and modified at any time. All configuration is done via Bender's COMTRAXX webserver software which is completely web-based and does not require any local software installation. It is compatible with any network-capable device such as Mac, PC, iOS, or Android. The CP907 is a modern touch screen solution that is both cost-effective and meets the demand of surgical facilities in capability, aesthetics, and hygienic standards.
For more information about this application or to learn more about Bender technology related to your specific application, contact our team of experts.
This article and any opinions it may contain are for informational and educational purposes only. Bender has made every reasonable effort to ensure the accuracy and reliability of the information provided on this website. However, the information is presented "as is" without warranty of any kind. Bender does not accept any responsibility or liability for the accuracy, content, completeness, legality, or reliability of the information contained and/or opinions presented in articles or posts on this website. No warranties, promises, and/or representations, expressed or implied, are given as to the nature, standard, accuracy or otherwise of the information provided in this website, nor to the applicability, suitability, or otherwise of the information to your particular circumstances.