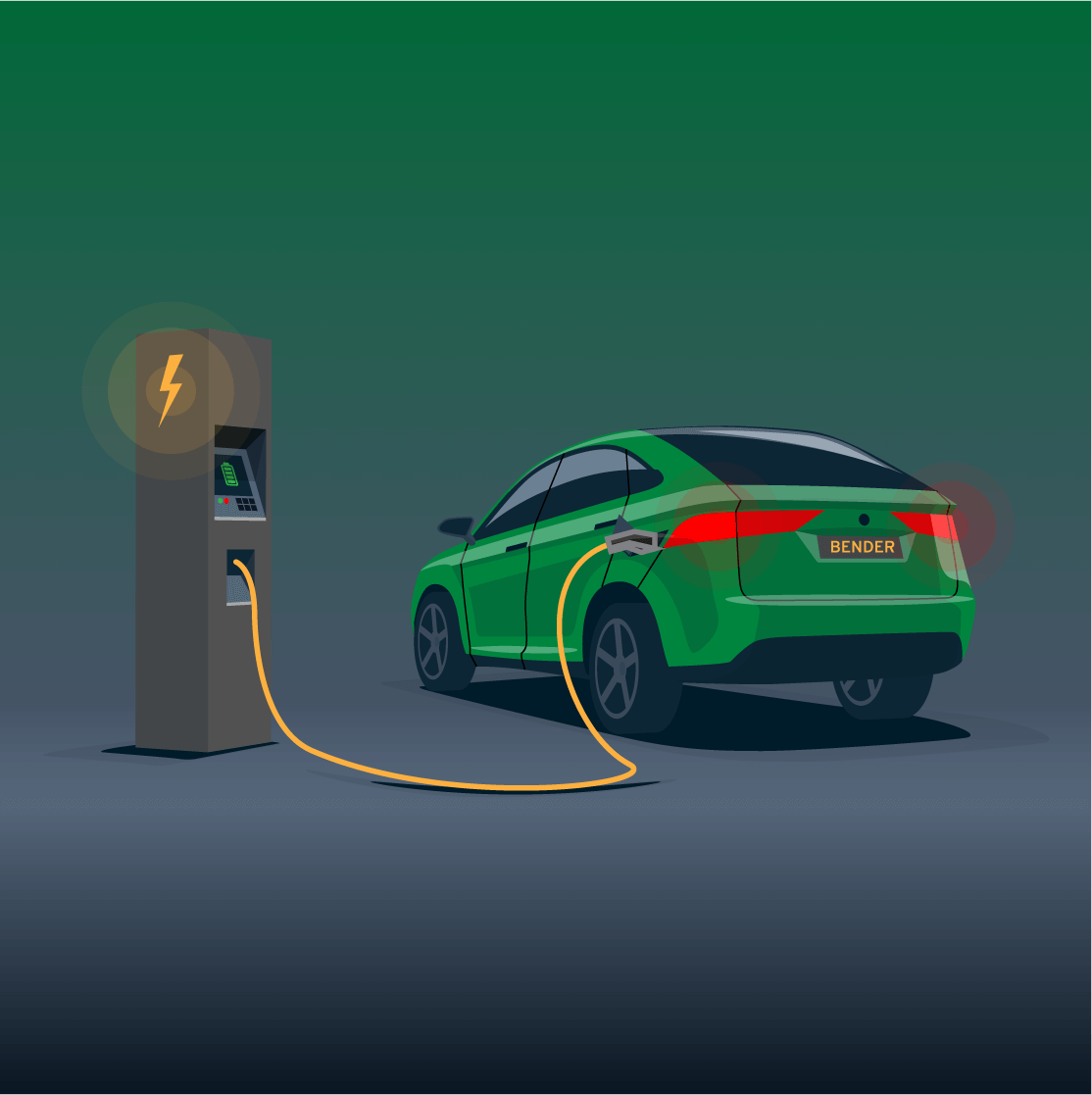 To summarize
The level 2 EVSE is more of a gatekeeper than a charger
The EVSE supplies AC power
The cars onboard DC charger converts AC to usable DC
The power flow goes as follows: Utility power AC -> EVSE (Gateway) (AC) -> EV connector (AC) -> Onboard charger (convert to DC) -> Battery
The EVSE provides intelligence, circuit monitoring, billing, access, etc.
Charge time usually several hours
The level 2 AC charger/gatekeeper is an intermediate solution for home and business charging that can refill your battery in a matter of hours. It is not suited for a quick 10-20-minute top-off.
For more information about this application or to learn more about Bender technology related to your specific application, contact our team of experts.
This article and any opinions it may contain are for informational and educational purposes only. Bender has made every reasonable effort to ensure the accuracy and reliability of the information provided on this website. However, the information is presented "as is" without warranty of any kind. Bender does not accept any responsibility or liability for the accuracy, content, completeness, legality, or reliability of the information contained and/or opinions presented in articles or posts on this website. No warranties, promises, and/or representations, expressed or implied, are given as to the nature, standard, accuracy or otherwise of the information provided in this website, nor to the applicability, suitability, or otherwise of the information to your particular circumstances.